Where is the chapel of rest located?
After someone dies, their body is taken to a funeral home but you will still get the chance to see them in a room or building called the chapel of rest. 
It is here that you can say your final farewell before their funeral service.
If you'd like to speak to someone about the chapel of rest, please get in touch and let our family look after yours.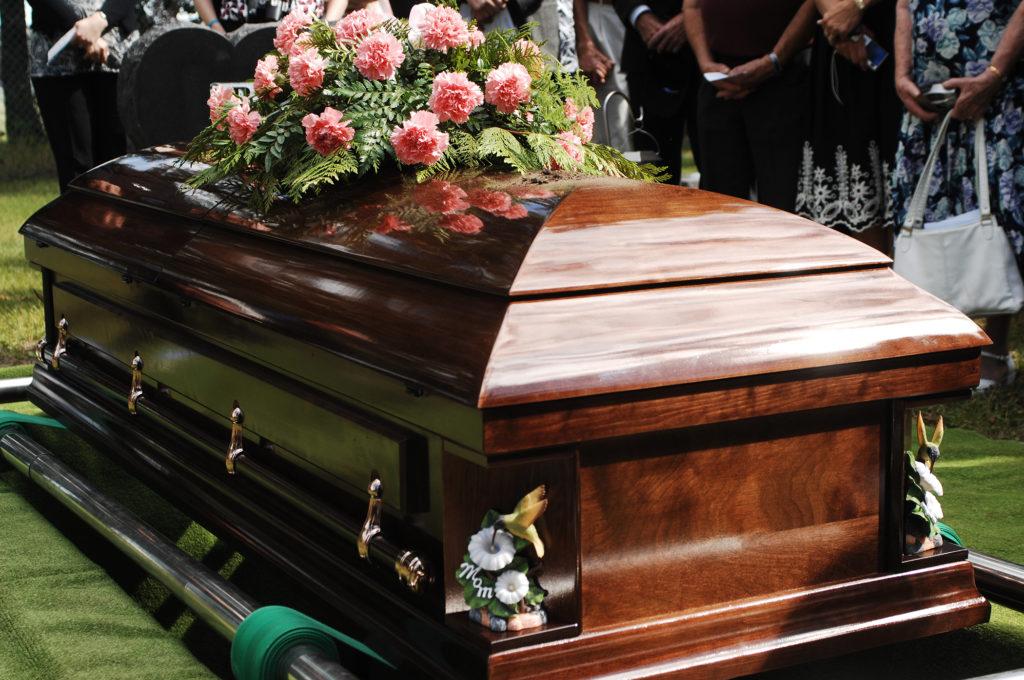 What should I expect at a chapel of rest?
This isn't a chapel in a religious sense, but a quiet and dignified sanctuary dedicated to allowing people to mourn the loss of a loved one. 
It's usually a common feature in a funeral home, although not all of them may have one.
If they don't, then the funeral director may arrange a space elsewhere for you to be able to view the person who has passed away.
Not all chapels of rest look the same, but their main function is to give mourners a place of peace and privacy. 
A typical chapel will be in a small to medium-sized room that has space to accommodate numerous visitors for viewing and grieving. 
The main feature they have in common is somewhere for the person to be placed, which is usually a coffin or casket otherwise known as a catafalque. 
There will be seating, permitting you to sit and spend as much time as you want with your loved one.
It is likely as well to be surrounded by heavy drapes that cocoon you in a feeling of privacy and security. 
Most chapels of rest in the UK allow up to three days' visitation before a funeral.
However, funeral directors want to take the stress out of the grieving process and will cater for specific requests. 
They may even offer a package that involves personalising the experience, perhaps giving the chapel of rest a certain look in accordance with a family's wishes.
Who visits a chapel of rest?
There are no hard and fast rules. 
Even if you are a close member of the family, you may not choose to visit the chapel of rest. Perhaps you would rather remember a loved one in life, rather than death, but it is there if you feel the need to say a final farewells. 
Often, if the person has died suddenly and you've not had the chance to say goodbye, it gives you the opportunity to see their body in a more formal, calmer setting.
There is no legal limit on the numbers of people who visit, nor do they have to be related to the deceased.
However, it is usually the responsibility of the person organising the funeral, or the family, that decides who should be there. 
It may be that some families limit visiting to certain days and times, while others restrict the number allowed to be there at any one time. 
If unsure, it's always a good idea to contact the funeral director or a member of the family to check before you attend. 
It would be rare to keep numbers down, but exceptional circumstances might warrant it. Possible reasons would be if the person had died of an infectious disease, or if a viewing would be in some way dangerous, or distressing.

How many times can I visit the chapel of rest?
Usually you visit once, but you can also regularly visit during the period before the funeral.
Is there a dress code for a chapel of rest?
This is entirely a question of personal cultural or religious preferences. 
Whereas people may dress in smart, formal attire – usually black or dark colours – for a funeral.
You are not expected to follow any dress code for the chapel of rest unless the family or people organising the funeral specify one. 
Can you take photographs?
Although it doesn't feel like an occasion where you'd like to take pictures, it is allowed. 
But you need permission from the family and the person organising the funeral. 
You may wish to hire a professional funeral photographer who understands how to handle everything with discretion and sensitivity.
Do I have to be silent in a chapel of rest?
No… 
This is an opportunity to talk to your departed loved one, express your feelings and say goodbye. 
As this is a terribly sad occasion, you are not expected to hold back your emotions.
It isn't a time to be silent, unless you wish to be. 
It's a place where you can show your grief, but also be respectful of the others who you are sharing this time with too. 
It is a secure space where you can demonstrate your love, understanding and support to the family. 
It's where you can be united in grief and also there to comfort each other.No. This is an opportunity to talk to your departed loved one, express your feelings and say goodbye. 
How do I arrange a visit to the chapel of rest?
Your funeral director is the person to contact. 
He or she will arrange a suitable time and date for your visit, which will probably be a couple of days before the funeral service.
You should make an appointment to do this so they are prepared for your visit.
Can children visit a chapel of rest?
The decision for this rests with the parents. There is no reason why they can not visit, but you must consider how they might feel. 
Will it disturb or distress them? 
You can discuss this with your funeral director if you're uncertain.
Is it possible to visit the chapel of rest on the day of the funeral?
This is unlikely because that is the day a funeral director will need time to prepare the body of your loved one in time for the funeral to take place.
Is it possible to visit a chapel of rest during the pandemic?
Yes, you can view your loved one, but it's essential to make an appointment and only visit with those living in the same household. 
If you are in a shielded group, then the advice is that it is safer for you not to go
To learn more about the chapel of rest, then complete the contact form on our website and we'll get back to you.
Alternatively, call us today on 01612047884 or send an email to info@middletonsfunerals.com
We are a rich and diverse community and Middleton's Funeral Services offer funerals for all, regardless of religion or belief. Whether you would like a full religious service or a non-religious celebration of life, whether you would like a woodland burial or a simple funeral – it's your funeral your way.
Copyright © 2019 Middleton's Funeral Services Ltd