A funeral plan can ensure that you, or a loved one, is fully covered when it matters. 
However it can be hard to know what to consider when planning a service, or what elements they include.
So, what exactly is a funeral plan and why are they an invaluable part of preparing for the future?
If you'd like to speak to someone, please get in touch and let our family look after yours.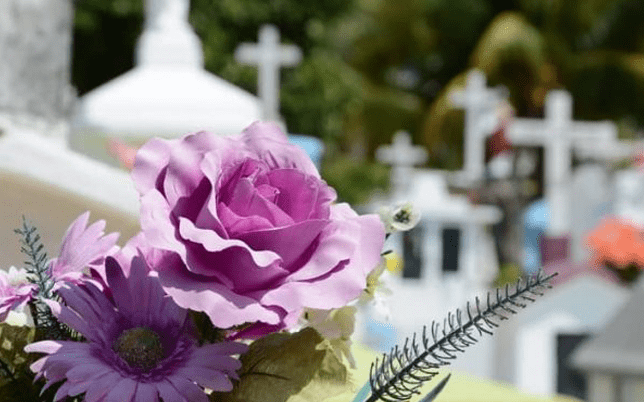 A funeral plan is a way of paying for a service in advance, allowing you to control costs, organise a schedule and set an order of service.
It is important to discuss several details with your provider to ensure your budget matches the structure and detail that are right for you.
All high-quality plans are designed to be a safe way to store money until an individual passes away.
It is commonly handled by directing payments to a trust fund, or investing in a unique insurance policy, that will pay out when the policy holder dies.
That ensures both your plan and policy are airtight, guaranteeing the highest standards of care when the time to conduct a service comes around.
What do they usually include?
Though plans can vary between providers, the key elements always include the most important aspects of your service. 

That includes upfront costs for the details of your funeral service, including viewings, transport and coverage for the service itself. 
Depending on your provider, it can include the burial plot or partial payment for special services such as a cremation or burial.
Subject to your requirements, many providers offer packages – permitting you to balance a budget against the logistics and key elements that make up your service.

It also specifies what is not covered, and should be explicitly set out and agreed before you sign any documents or agree to a payment schedule.
That can include incidentals such as plaques, flowers, or other non-standard or 'bespoke' features.

A general rule of thumb is it can include anything not in the immediate purview of the funeral director, such as catering, flowers or other incidentals.

Agreeing this in advance permits you to set money aside for these additional requirements and make sure they are all addressed well in advance.
Why would you want one?
Securing a quality funeral plan brings with it several advantages. 
They include:
Removing stress: 
First and foremost, choosing a funeral plan lets you take the emotional burden off the shoulders of the partner or next of kin of the deceased.

 

Agreeing all elements of the service in advance turns the event into an exercise in validation and organisation, putting all the pressure on the appointed provider to handle things. 

 
Managing your budget: 
Choosing a funeral plan empowers you to more effectively control the costs of the service. 
It can help avoid the time pressure of planning a service in the wake of a loved one's passing and prevent an overspend that can occur when organising one in a testing emotional situation. 
Honouring the individual: 
Choosing to pay for a plan in advance, or through instalments, allows the deceased to make their wishes clear or be an active part of the planning process.
It ensures the event is fully representative of their character and wishes, allowing gatherers to commemorate the passing of the deceased in exactly the way they wanted.
Helping to save money:
Choosing to take out a present-day policy ensures the money is set against today's prices.
It permits individuals to take out a policy while in their fifties, or earlier, and save money on inflation, making it extremely helpful for individuals that may otherwise struggle to raise the money required for a comprehensive service.
Add in the capacity to pay in lump sums, or over time, and you can potentially access significant savings in a way that works best for the person in question. 
If you want to learn more about the structure of a funeral plan, the team at Middleton's Funeral Services is here to help.
With many years' experience providing care across the north west of England, we are able to assist with organising a service using the highest degree of professionalism.
You can view our list of services and packages in full from here.
Or, if you have any specific requests or aspects of a funeral plan that you are concerned about, please do not hesitate to get in touch directly and let us know how we can help guarantee a dignified, representative service that gives true peace of mind in difficult times.
Copyright © 2019 Middleton's Funeral Services Ltd