Independent funeral services
Vs
chain or high street alternatives
Making arrangements for a funeral can be a sensitive process. 
There is a lot to think about during what is a challenging time. 
The process itself can be confusing, particularly if it's the first service you've had to organise. Choosing the right funeral director can make all the difference. 
An experienced, sensitive, operators will guide you through each stage, offering support and advice until, and after, the funeral itself. 
There is a number of well-known chains that offer funeral services, along with established local independents.
So, how does the latter stand out from the crowd?
They're small, often family-run, BUSINESSES

Independent funeral companies are much smaller operations than the large chains.
That doesn't mean the service they offer is in compromised. In fact, usually the opposite is true.
They may have been in business for several generations, nurturing a reputation for excellent customer service.
Members of the family will often work in the business, often together with staff members that have stayed with the company for many years.
Without the backing and resources of a national company, those independent funeral directors that have stood the test of time will have done so because of the quality of service they offer

Independent funeral directors are often rooted in the community they serve. 
They will have conducted countless funerals, and provided comfort to generations of local families.
Their reputation will be established over a long period of time, usually measured in decades.
People that live locally will know of the family, and long-serving staff members will be highly regarded.
Independent funeral directors are usually also involved in local fundraising and charities.
The company name will be recognisable, and neighbours will be able to tell you about their experience after using their service.
When you choose a local, independent funeral director, you are ensuring the money you spend is kept in the local community and directed to the pockets of a distant shareholders.
Being family-owned, and firmly part of the locality that acts as its base, helps to create a unique culture within a company.
This will be based on a strong commitment to service, care and individual need.
Because they're not constrained by a profit-driven target culture often prevalent in larger companies, they are usually willing to go the extra mile.
The service received will be tailored exactly to your requirements, and the best independent funeral directors will treat your family like an extension of their own.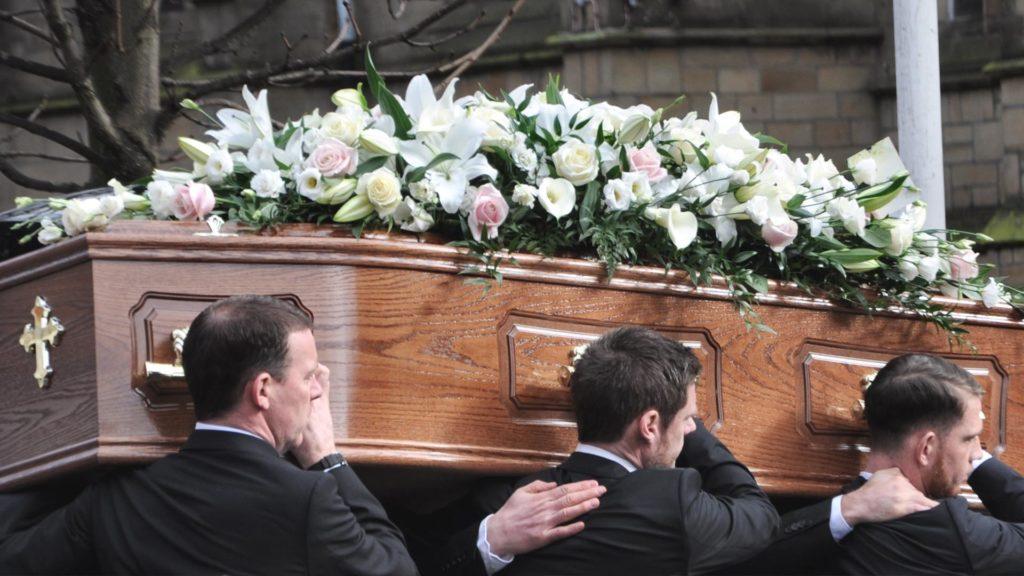 The service offered by an independent funeral director is likely to be cheaper than that offered by a chain.
Independents rarely have the same overheads, so don't take as large a profit. Those savings can be passed on to the customer.
Independent funeral directors will let you know exactly how much everything will cost, and how you can make savings without compromising the funeral itself.
By contrast, chain funeral directors often offer a range of packages, sometimes containing services that aren't particularly desired or relevant.
If you choose an independent funeral director, you can usually be confident that the person who helped you through the process will be at the funeral. 
It can be uplifting to see a familiar face that can offer guidance and support on the day itself.
This is much less likely to happen with a chain.
Flexibility
Occasionally our loved ones will leave us firm instructions about what kind of funeral they would like.
At other times, we may be left with little guidance.
Independent funeral directors are able to take account of individual needs much better than chains.
They will also have a wide range of local contacts who can help ensure your precise requirements are met.
Independent funeral directors give you a more tailored service rather than an 'off-the-peg' option.
A local, flexible and caring choice
While all funeral directors, independent or chain-owned, strive to offer high levels of customer service, dignity and integrity, there are clear advantages in opting for an independent company.
The company heritage, community links and flexibility means you are likely to receive a much higher degree of customer service.
A funeral for your loved one will be truly unique, reflecting their personality and wishes.
It's the reason why generations of local families entrust their loved ones to well-regarded independent funeral directors and wouldn't think of going anywhere else.
Copyright © 2019 Middleton's Funeral Services Ltd