When a loved one close to you passes away, it can be overwhelming to think about what practical decisions to make next. It's normal to be uncertain about where to start after contacting family and friends to let them know, but there are also formal requirements to meet, in order to properly arrange a funeral service. To help you get through the difficult times, we compiled a detailed set of guidelines regarding various administrative procedures, which you will encounter while preparing to say your last goodbye to a family member.
Here at Middleton's Funeral Services, our priority is to care for you. We do so by thoroughly explaining everything you need to consider, beginning with the steps to take in the weeks following the death of a relative. You can count on the ongoing support of our staff throughout the whole process. We will guide you through the bereavement, ensuring that your loved one's departure from this world is handled respectfully and in accordance with both social norms and statutory requirements.
what must I do Right Away?
If a death was expected, for example if someone had a terminal illness, then call the family doctor who will issue a medical certificate that details the cause. As your chosen funeral director, we can arrange for a loved one to be collected and brought into our care when you are ready.
If someone dies suddenly or unexpectedly, or a doctor is unsure of the cause, then dial 111 and ask for advice. Their death may need to be reported to a coroner to investigate the circumstances. It's possible they will request a post-mortem or inquest to determine the cause, which may delay when a funeral can take place.
When somebody dies in hospital, a doctor will usually inform the next of kin or closest family members before issuing a medical certificate and formal notice. We will liaise with the hospital directly if we are picking up your loved one and transporting them safely to our chapel of rest, keeping you informed throughout.
If a death occurs abroad, you must register it with the local authorities in the country where the individual passed away. If you're unsure how do to this, the nearest British embassy will be able to assist. You must also tell the Foreign and Commonwealth Office in the UK.
To bring the body home you must:
get an official English translation of the death certificate
be granted permission to remove the body, issued by a coroner (or their equivalent) in the country where the person died
tell a coroner in England if the death was violent or unnatural
After returning, take the death certificate to the register office in the area where the funeral will take place.
As it has already been registered abroad, the registrar will give you a 'certificate of no liability to register'.
Give that document to us so the funeral can go ahead.
A medical certificate is free and once you have one you can register a death. When a coroner is involved, they must grant permission.
In England you have five days to do so, including bank holidays and weekends, at the nearest register office.
If possible, take the deceased individual's:
Birth certificate
NHS medical card or number
Marriage or civil partnership certificate
Driving licence
You must tell the registrar:
The person's full name (and any names they had such as a maiden name)
Their date and place of birth
Their date and place of death
Their usual address
Their most recent occupation
Whether or not they were receiving any benefits and the name, occupation and date of birth of their spouse/partner
In return, the registrar will give to you a certificate for burial or cremation along with a death certificate (for which there is a charge)
Registrars in Greater Manchester
Heron House
47 Lloyd St
Manchester
M2 5LE
t 0161 234 5005
Chadderton Town Hall
Middleton Road
Chadderton
Oldham
OL9 6PP
t 0161 770 8960
Town Hall
The Esplanade
Rochdale
OL16 1AB
t 01706 924784
Town Hall
King St
Dukinfield
SK16 4LA
t 0161 342 5032
A funeral can only take place after a death has been registered.
Most people turn next to a funeral director, who can ease the burden by making any arrangements on your behalf, but you can organise a service independently if you want.
A local family-owned business, Middleton's Funeral Services prides itself on supporting and caring for your family along every step of the way.
We can provide expert advice on the practical necessities to organise a service as well as assisting with paperwork, recommending a florist or a counsellor or even helping write an obituary.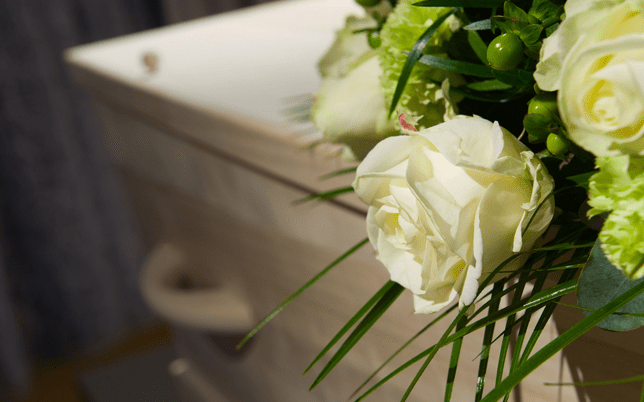 Our personalised service includes:
A chapel of rest
Collecting, storing, preparing, embalming and delivering a body to the cemetery or crematorium
Ensuring the necessary administration for a burial or cremation is complete
Flexibility on the type of service: religious or not, green, repatriation
Funeral cars
Flowers
Selecting and arranging appropriate music
Financial plans
Wake arrangements
The payments you can typically expect to make include:
Funeral director's fee
Local authority burial fee, which usually includes the lease of a plot along with grave digging and filling
Crematorium fee
Fee for a member of the clergy to perform a service, or an officiant for a non-religious ceremony
Death notice in a local newspaper
Ask us about the full range of third-party costs, or optional extras, when we provide a quote.
The funeral itself can be paid for:
by you, other family members or friends
using a lump sum from a life insurance policy or pension scheme the deceased paid into
from a financial scheme, for example a pre-paid funeral plan
from the person's estate, such as money, assets or property
using savings they had in a bank or building society, although they may not be released until probate is granted
Who else to tell about a death
Once everything is in place for a funeral, you must start to inform a list of other organisations or individuals.
If a person was a private tenant and a lease is in their name, then you'll need to let the landlord know. Any bills or payments associated with the property will be affected too.
That means several calls must be made to the local housing association or council, a bank or building society, a mortgage or private pension provider, a current employer or utility companies.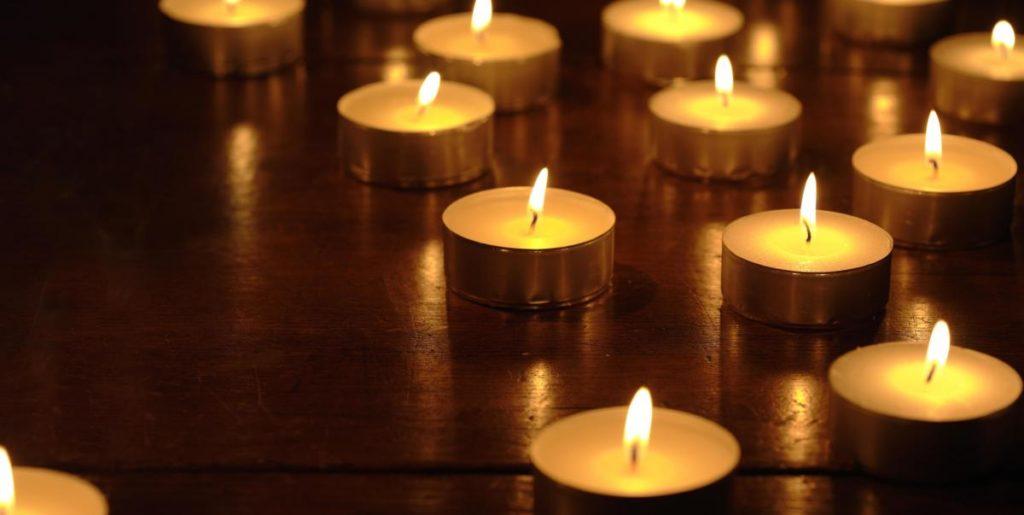 You must also tell the Government, which can then update its records.
Its free Tell Us Once service lets you report a death to most departments in a single go.
However after registering a death, you must do so within 28 days.
The register office will let you know if the service is available where you live giving you a telephone number and a unique reference to use the service online or by phone.
Tell Us Once will notify:
Passport Office to cancel their passport
HM Revenue & Customs (HMRC) for tax purposes
Department for Work and Pensions (DWP) to stop payment of a State Pension and benefits
Driver and Vehicle Licensing Agency (DVLA) to cancel their driving license, car tax and car registration documents.
Local authority for Council Tax, electoral register and other housing benefits
Public sector or armed forces pension scheme for their pension
The service is offered by the councils at Manchester, Oldham, Rochdale and Tameside.
If a local authority doesn't, you'll need to contact each department yourself.
Claiming bereavement support payments
 The death of a spouse or partner is can change your life, in some cases making it harder if you have a lower income to live on.
There is help available, and the amount you can claim depends on your relationship with the person that has died; whether you were married, in a civil partnership or living with your partner.
Which benefits and how much you qualify for will depend on:
Your age
Whether you have dependent children
Whether the person who died paid enough National Insurance Contributions during their working lives
When they died you must have been:
Under State Pension age
Living in the UK or a country that pays
You cannot claim a bereavement support payment if you're in prison.
Applying for the legal right to deal with someone's property, money and possessions when they die is called 'applying for probate'.
Only certain people can be granted permission to manage the estate of someone who has passed away, and it depends whether they left a will.
A will is a document laying out what should happen after they have died, and is usually valid if it's been signed by the person who made it along with the signature of two witnesses.
If the person left a will, you'll get a 'grant of probate'.
You may not need probate if the person who died:
Had jointly owned land, property, shares or money; they will automatically pass to surviving owners
Only had savings or premium bonds
Every asset holder, such as a bank or mortgage company, is likely to have their own rules surrounding access.
Heron House, 47 Lloyd St, Manchester M2 5LE
0161 234 5005
Town Hall, The Esplanade, Rochdale, OL16 1AB
01706 924784
Chadderton Town Hall, Chadderton, Oldham, OL9 6PP
0161 770 8960
Town Hall, King St, Dukinfield SK16 4LA
0161 342 5032
Copyright © 2019 Middleton's Funeral Services Ltd
When a loved one close to you passes away, it can feel overwhelming to think about what practical decisions to make next.
It's normal to be uncertain where to start after contacting family and friends to let them know, but there are also formal requirements to meet.
Here at Middleton's Funeral Services, our priority is to support and care for you by carefully explaining everything you need to consider, beginning with the steps to take in the weeks following a death.