Your comfort is our priority. To ensure that every detail of the ceremony is to your satisfaction, our funeral home provides a wide selection of individual packages, compiled to cater for the specifics needs of you and your family. Our team of directors will devote themselves to deliver a respectful and tasteful service, tailored to your personal beliefs and moral values — in the form of a religious ceremony or secular celebration of life.
Honouring the life of your loved one
At Middleton's Funeral Services, our professional team will ensure that your loved one's life is honoured in a way that reflects the person they were. From the best way to arrive at the service to the most suitable floral tributes, from music choices and readings to planning the wake, we're with you every step of the way.
If you'd like to speak to someone, please get in touch and let our family look after yours.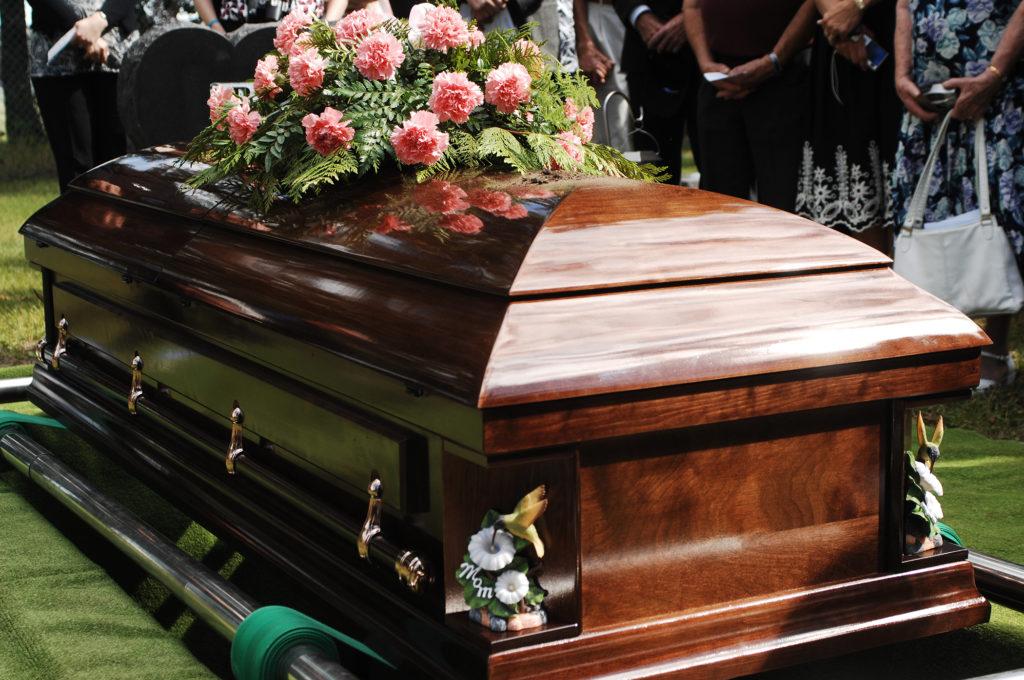 Funeral services — let our home guide you through the bereavement
By becoming a part of our family, you receive comprehensive support regarding all the matters around the ceremony. The team of professional funeral directors will personally take care of every last detail. Our services include all the bookings and reservations, as well as necessary preparations and logistics.
The doors of our home are open not only for those struggling with personal tragedy, but also for the ones who want to be well prepared for the times of sorrow and grief. By setting up your own funeral plans you, in fact, take a great burden off your friends and family, when the time actually comes.
Apart from the ceremony itself, the support of our home includes careful and respectful preparation of your loved one's body. We offer services such as cremation and embalming, as well as preparing the deceased for the last farewell in the chapel of rest. Our directors will also take care of the transport — including repatriation from overseas if needed.
A professional team of funeral directors serving your comfort and satisfaction
You can count on full support of the directors, as well as other members of our home, also regarding the matters around the ceremony itself. Our services include comprehensive counselling that will help you on your way through the bereavement. You can also count on our advice regarding necessary paperwork and any other administrative requirements. We will guide you through the difficult times, while maintaining the attitude of respect and deep understanding.
Sometimes it is wise to be well prepared for the unforeseen. With the help of our home, you can choose one of many available funeral plans, tailored exactly to your individual preferences. We offer bespoke solutions, as well as a selection of set packages that will take the burden off your friends and family.
In order to cater for the specific needs and preferences of each member of our local community, we stand in support of every system of spiritual beliefs. Our range of religious services includes all respective rituals and customs, as well as additional arrangements to the satisfaction of our clients.
Our offer was compiled to reflect the whole range of beliefs and personal preferences, including the nature of the burial itself. Our cremation services are an option dedicated to the ones who want to have their bodies turned to ashes after they are no longer with us. We take care of all the bookings and preparations regarding the incineration.
We provide respectful and complete non-religious services for those members of our community who do not devote themselves to any of the established systems of beliefs. Our home offers a wide variety of options for humanist funerals, as there is no set scenario or formula of how such a ceremony should be held.
Transporting the body of your loved one to their final resting place is a crucial part of a ceremony. Our home offers a wide range of funeral cars, both in terms of the type and looks of a vehicle. The selection includes hearses — modern and horse-drawn — or even motorcycles, to satisfy the specific preferences of our clients.
There are times that a personal tragedy comes when we least expect it, making the grip of suffering even stronger. Repatriation is one of our ways of supporting the family of a loved one who passed away overseas. We are responsible for all the arrangements leading to the return of the deceased to their homeland.
Saying your final farewell to the people we hold dear is never easy. All the more our aim was to create a congenial and secure place that would serve as a background for those precious moments. The chapel of rest is not tied to any specific religion — it does, however, provide a quiet space for mourning one's loss.
Though the act itself has been known and performed for centuries, the procedure has evolved with the times. Our funeral home provides embalming service in its modern incarnation. The purpose of such endeavour is to delay the natural decay of the body, for the sake of transport or a necessary postponement of the burial.
We are a rich and diverse community and Middleton's Funeral Services offer funerals for all, regardless of religion or belief. Whether you would like a full religious service or a non-religious celebration of life, whether you would like a woodland burial or a simple funeral – it's your funeral your way.
Copyright © 2019 Middleton's Funeral Services Ltd