The History of funeral services
Many funeral traditions in the 20th and 21st centuries originated from the Victorian era. Wearing black as the colour of mourning for example was established by Queen Victoria on the death of Prince Albert.
For the Victorians mourning was an elaborate ritual that involved covering the house and body in black crepe, washing the corpse, watching over it, and accompanying it to the gravesite. There was even a trend of photographing the dead and creating jewellery and pictures out of the deceased's hair.
Early 20th Century
Funeral traditions changed during the 20th century, largely due to the First World War when millions of war dead killed on the battlefields were commemorated by communal mourning and war memorials.
The modern funeral actually dates back only to the early 20th century. Before then, the community took responsibility for the care and custody of the death, with the undertaker, often the local cabinet maker, who would build the coffin, and the family home serving as the funeral parlour.
The 20th century also gave rise to death notices in newspapers, as they were now much more affordable but until the 1960s, funerals were still much more formal and sombre occasions. Ceremonies were traditional and faith-based, held in places of worship by a religious official, people were required to wear black, there were pallbearers, hearses and hymns, people sent flowers and burial was more common than cremation. After the ceremony there would be a wake and the grave would be marked with a headstone, or the body interred in a crypt of burial vault.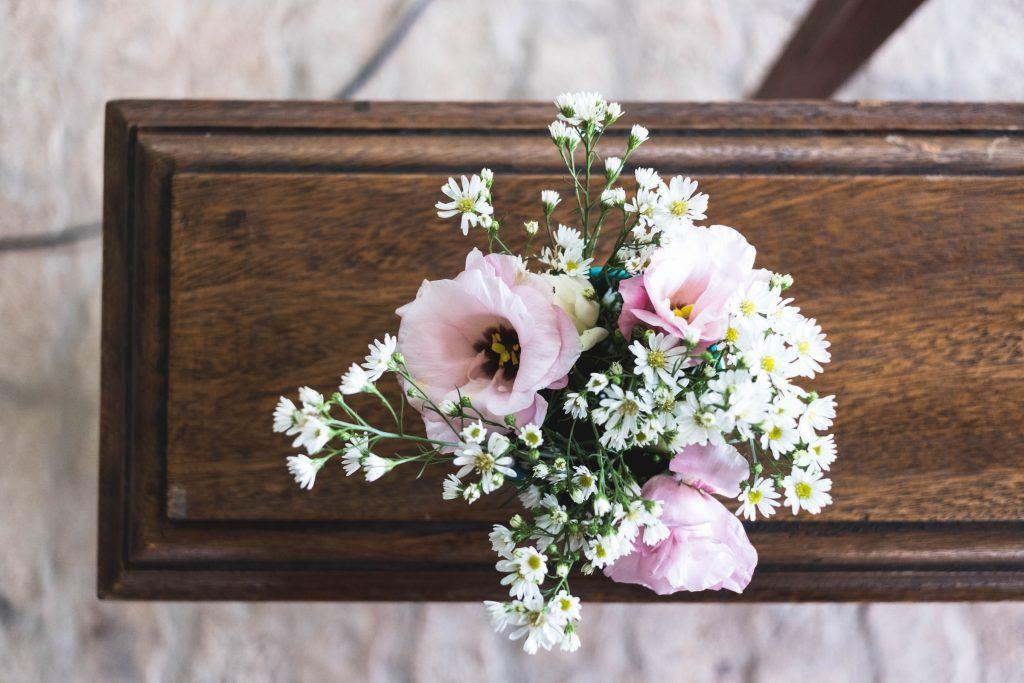 Is Cremation the new go to?
These days cremation is more popular than burial and evidence shows we are breaking away from the more rigid traditions of 60 years ago. 
Not only that but there has been a shift from sombre black-coated mourning to a ceremony that is a celebration of a life. 
The 'tailored' funeral is emerging as the trend for the 21st century. This is a more personal funeral reflecting a person's loves and wishes and is something that would have been unthinkable in the more conformist 1950s and 60s. 
Even if a modern funeral follows the formal protocols there is now room for more creativity in the way people dress or in the ceremony itself.
In a recent survey seven in ten funeral directors confirmed the break from tradition and 68% say they've seen a fall in traditional religious services.
This has led to weird and wonderful funeral requests such as ceremonies taking place away from churches in favour of  locations including zoos, on a golf course or in a teepee.
Undertakers have arranged funerals where mourners wore bright clothing, where pets have played a significant role and where traditional coffins were replaced by rainbow colours, football team colours and leopard print.
10 ways funerals have changed
Burials and cremation
Cremation is now more popular than burials. Cremations became more popular in the 1950s and 1960s and a major change came in 1963, when the Pope lifted a ban on Roman Catholics seeking cremations
The funeral procession
While the tradition of a procession led by the hearse containing the coffin and the funeral flowers is not dissimilar to what it was 60 years ago, things are changing. 
For example over the past five years, the use of formal pallbearers to carry coffins has declined.
Music
One of the easiest ways to see how funeral traditions have changed is by taking a look at the music which is now played. 
While traditional hymns are still included (the hymn 'Abide With Me' is most likely to be played at a funeral in the UK) 47% of people said they'd prefer a modern song. 
Popular choices include:
The Last of the Summer Wine theme tune
My Heart Will Go on by Celine Dion
Angels by Robbie Williams 
Time to Say Goodbye by Andrea Bocelli and Sarah Brightman.
Flowers
Traditional funeral flowers such as lilies and chrysanthemums were present for a number of reasons at funerals several decades ago, including to send a discreet message of sympathy and to mask odours. 
Now flowers are often chosen because they have a special meaning for the loved one who has died. And in many funerals today, flowers are eschewed altogether in favour of donations to charity.
Public grief
In recent years there has been a shift from private grief to public shows of emotion driven by social media. 
Until the 1960s grief was a private thing but now the internet plays a huge role in the grief process with online memorials and obituaries.
Green funerals 
Ecologically conscious people may choose to be cremated or to be placed in natural burial grounds that prohibit embalming and pesticides, in some cases with the promise that that land will remain a public conservation area.
Livestreaming
Livestreaming the funeral or memorial service. YouTube, FaceTime, Skype, Google Hangouts, and other video services have made it easier than ever to watch things in real time. 
More people are livestreaming not only weddings and births, but funerals as well. This makes it possible for faraway friends and family members to participate in celebrating their loved ones.
Crowdfunding and donations
While flowers and condolences are still very popular, more families are requesting donations to charity, or help with paying for the funeral expenses, through crowdfunding websites and social media. 
Instead of funerals being a drain on finances, they have become opportunities for the community to rally and make a positive impact.
Final resting places
It would have been highly unusual in the 1950s and 60s for someone to be buried anywhere other than a cemetery but as burials are more expensive and churches are running out of space, alternative burials are on the rise. 
Everything from burials at sea to turning cremated ashes into diamonds are now acceptable.
Middleton's Funeral Services are a rich and diverse community and believe in honouring the individual regardless of religion or belief. If you wish to organise a religious ceremony for your loved one you can contact us today.