The simple answer to this question is: yes.
Most funerals are traditionally held in sacred places, chapels, churches and crematoria but tastes are changing. 
A funeral is a personal event when a family comes together to mark the passing of a loved one and to celebrate their life, and it should reflect the beliefs and personality of the deceased as closely as possible. 
In modern society, an increasing number of people refuse to follow formal religion as they once did.
That means the church, chapels and crematoria that were preferred spaces for a ceremony no longer meet the varying spiritual needs of those of different faiths and beliefs. 
To accommodate these changes, rather in the same way that weddings can be held in everything from caves to castles, so the venue for the funeral ceremony can be tailored as a beautiful personal statement to honour your loved one.
There are no legal restrictions on where a funeral can be held, providing of course that a venue agrees. 
It can take place at a location that was significant for the deceased, or their loved ones – maybe outdoors in woodland or even in a garden. 
No licence is required either, and the coffin can be present anywhere that will accept it.
Seven suggestions for an alternative funeral venue:
A village or local hall
Ceremony hall
The function room in a hotel or pub
At home in the garden
Register office
A woodland burial
Green burial sites
A funeral can be held in any of these places prior to cremation. You may even ask to be able to hold the ceremony at a church you loved visiting rather than one that's in your parish.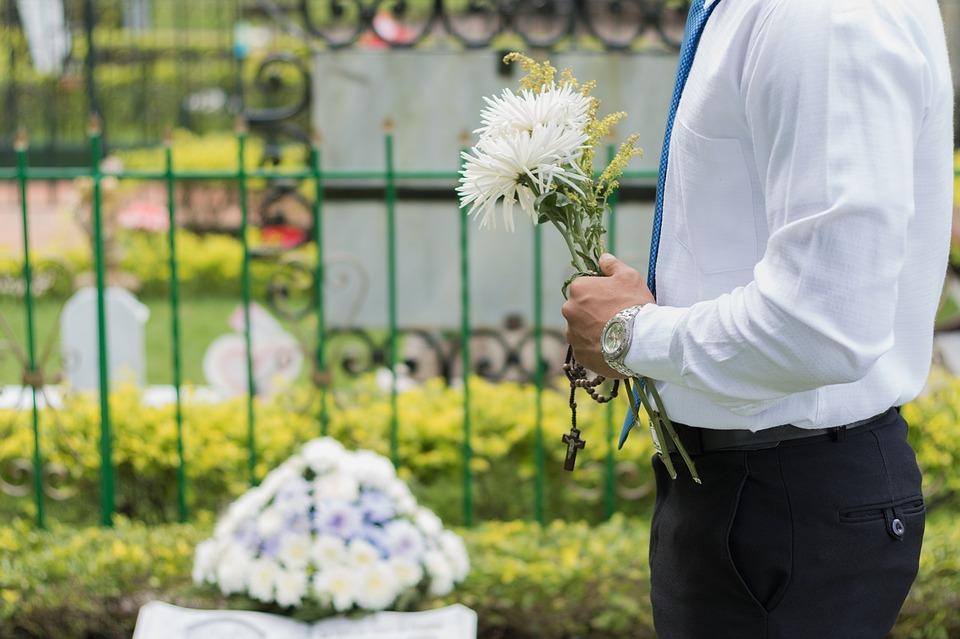 Guidelines for an alternative funeral
Obtain permission:
Death is still a taboo in our society, and some people may not be happy with the performing of a funeral ceremony on their land or property, so make sure you seek permission at the outset.
Decide on the structure:
The ceremony doesn't need to follow any kind of order or template, but it often reflects customs that people are familiar with. 
You may want to consider if you want the ceremony before or after the committal.
Who can lead a non-religious ceremony?
Anyone can do this. It can be friends and family, or someone called a celebrant; a person who is trained to lead non-religious rites of passage such as weddings and funerals. 
Consider how private the venue is:
Ideally it should have good access, so the coffin can be carried in and out.
Is it accessible?
Consider access for the elderly and disabled.
What should I include in the ceremony?
Here is a common structure you might want to follow, but there are no rules:
Music as the ceremony begins
The celebrant welcomes the mourners. They may say a few words, summing up what it means to celebrate a life, and how you might say goodbye
The celebrant or a close family member reads a tribute to the person who has died
Readings by friends and family. Maybe a favourite poem or reminiscences
A moment's reflective silence 
The coffin is taken from view
The celebrant shares some closing thoughts
Music plays as the mourners leave
Are there any additional costs?
Like weddings, a beautiful funeral ceremony can be as expensive as you like or, alternatively, be achieved on a budget.
It depends on your options, such as choice of venue, whether you are hiring a celebrant and whether your loved one will be buried or cremated. 
To cover costs, you may wish to consider a funeral plan.
What is a funeral plan?
A funeral plan is a way of paying for a service in advance, allowing you to control costs, organise a schedule, and plan an order of service.
It is important to discuss several details with your provider to ensure your budget matches the structure and detail that are right for you. 
All high-quality plans are designed to be a safe way to save money until an individual dies. 
It is commonly handled by directing payments to a trust fund, or investing in a unique insurance policy, that will pay out when a policy holder dies.
That ensures both your plan and policy are airtight, guaranteeing the highest standards of care when the time to arrange a service comes around.
If you would like to discuss the options available for a funeral ceremony at a non-traditional venue, contact us here.