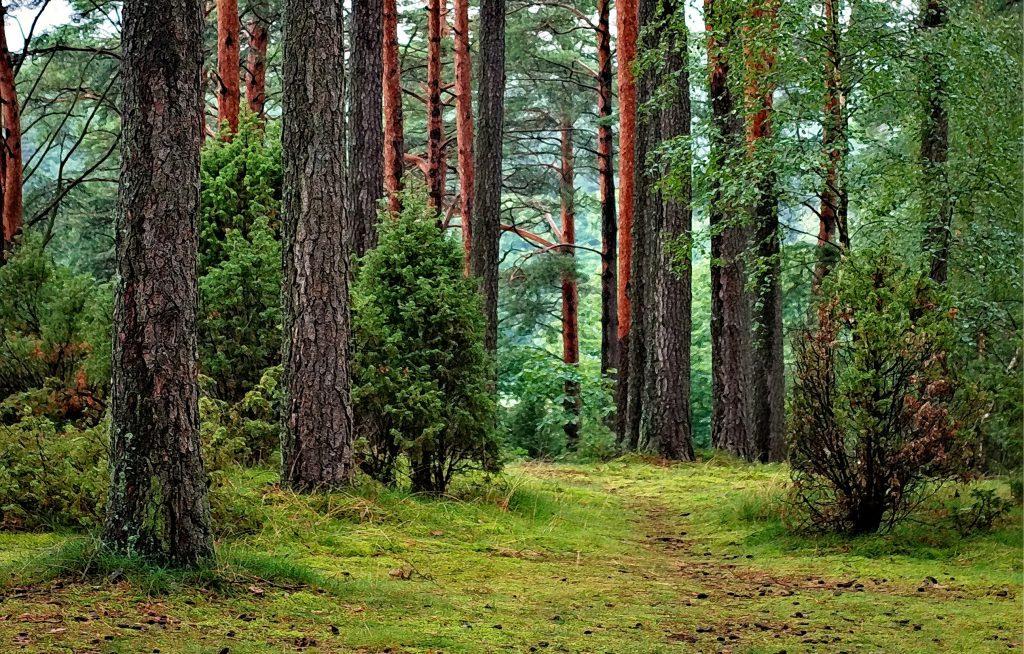 While a traditional funeral remains popular, there is a growing number of people that are opting for an alternative. 
Green services is one such example.
Sometimes known as 'woodland' or 'natural' burials, they are an eco-friendly option.
The emphasis for a green funeral is on sustainability and simplicity. 
This applies throughout the process, from preparing the body through to burial and how the grave is marked. 
It gives them a different feel to traditional funerals, but one an increasing tally of people is embracing for themselves and their loved ones.
Let's look at the different elements of a green funeral in more detail.
Preparing the body
With a green burial, the body is not usually prepared with embalming fluids or other chemicals.
Instead, non-toxic alternatives are used such as dry ice, or refrigeration. 
Some green burial grounds don't permit the bodies that have been treated with traditional embalming fluids, so it's important to find out what the regulations are at your preferred site.
The body is wrapped in a shroud, and natural organic materials will be chosen such as linen, cotton or silk. 
Plain, soft woollen shrouds are a popular choice, as is unbleached bamboo fabric.
Coffins
There is no legal requirement to use a coffin in the UK, although most cemeteries and crematoria will insist on one. This obligation is often removed in green burial grounds. 
In some instances, it's possible for the body to be buried in just a natural shroud or another non-rigid soft material.
If a coffin is used, then consideration is given to the materials it is made from.
Research from The Natural Death Centre suggests that 89 per cent of the 600,000 coffins used in the UK every year are made from chipboard covered with laminate. 
Although these are biodegradable, when they are cremated they release harmful pollutants and carbon dioxide into the atmosphere.
There are a number of environment-friendly alternative coffin materials, such as bamboo and wicker.
Cardboard examples, made from recycled compacted paper, are perhaps the most sustainable coffin material of all. They are strong, completely biodegradable and suitable for burials and cremations. 
They come in a range of different colours and designs, and can be personalised by the family and friends of the deceased. 
Some people find this helpful in the grieving process.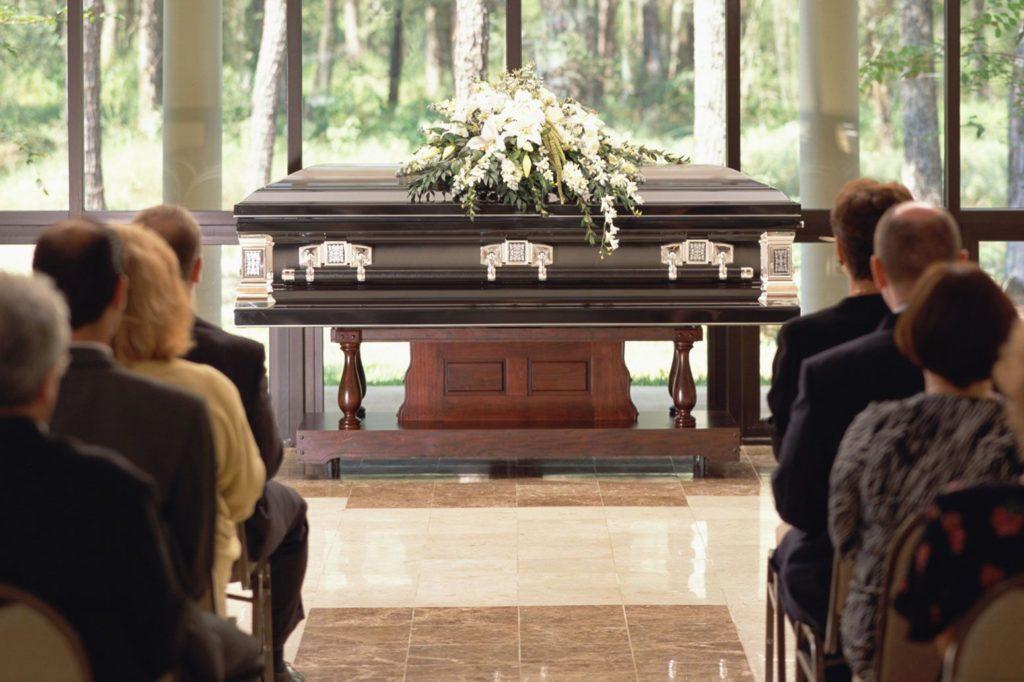 Burial grounds
The number of green burial grounds across the country continues to grow. 
These are mostly privately owned, and plots can be bought in advance. 
Many local authorities, churches and parish councils are also beginning to incorporate some of the principles of green burials into their own sites. 
This might include allowing a section of a cemetery to become meadow, using only traditional non-chemical means to manage it.
Private green burials grounds are usually a natural space that will look markedly different from a traditional cemetery or a memorial garden.
In fact, it may be difficult to tell that it's a burial ground at all.
It may be in a woodland where the grave is marked by planting a new tree. 
Or it might be in a flower-rich meadow where pesticides are not used. 
Grave markers or headstones are rarely allowed. 
As a result, green burial grounds are often beautiful places where nature is allowed is to thrive. 
They can become unique habitats over time, home to rare species and are wonderfully tranquil places to visit.
Many families value these places, visiting to spend time remembering a loved one and taking a moment to declutter their minds while in picturesque surroundings.
Headstones and memorials
Most headstones are carved from stone that has been imported, usually from the Far East. 
In green burials, traditional headstones are replaced by natural materials such as sustainably-sourced wood. 
Across the UK, there are craftsmen who will create unique, natural memorials to commemorate a loved one.
Occasionally, a formal memorial might be replaced with a bench.
Some green burial grounds don't allow any kind of memorial on an individual grave.
Instead, something may be recorded in a memorial book. 
In the case of a woodland burial, a tree might be planted to mark the grave.  
Cremated remains
Woodland burial sites are particularly popular places to inter ashes, and some green burial grounds allow for interment as well as burial. 
As with coffins, there are a wide range of environment-friendly casket materials available, including wicker and papier mache. 
There are even caskets that dissolve in water, allowing ashes to be sent down rivers or into the sea.
Often, people asking for green burials don't wish for their ashes to be interred. 
Instead, they prefer them to be scattered, perhaps somewhere beautiful and that is of particular resonance to them.  
There's little specific legislation regarding the scattering of ashes, but if it is taking place on private land you will need the landowner's permission. 
Organisations like the National Trust and Wildlife Trusts consider all requests on a case by case basis, taking into account the sensitivity of a site.
Floral tributes
Most commercial florists use imported flowers for their funeral tributes. 
Green burials might choose instead to buy flowers from a local grower, or put together something using flowers from the garden of the deceased. 
In some cases, the deceased may have specifically requested that there are no floral tributes. Instead, they may ask that trees are planted in their memory.
An attractive alternative
As environmental issues become more pressing, green burials are likely to grow in popularity. 
They offer a thoughtful, tailored alternative to more traditional alternatives and are just one way in which contemporary funeral practice is changing.
For people who care about the planet, and want their funeral to reflect their values, they can be a wonderful way to be remembered.
Ask us about green burials and whether they'd be the right option for you loved one.